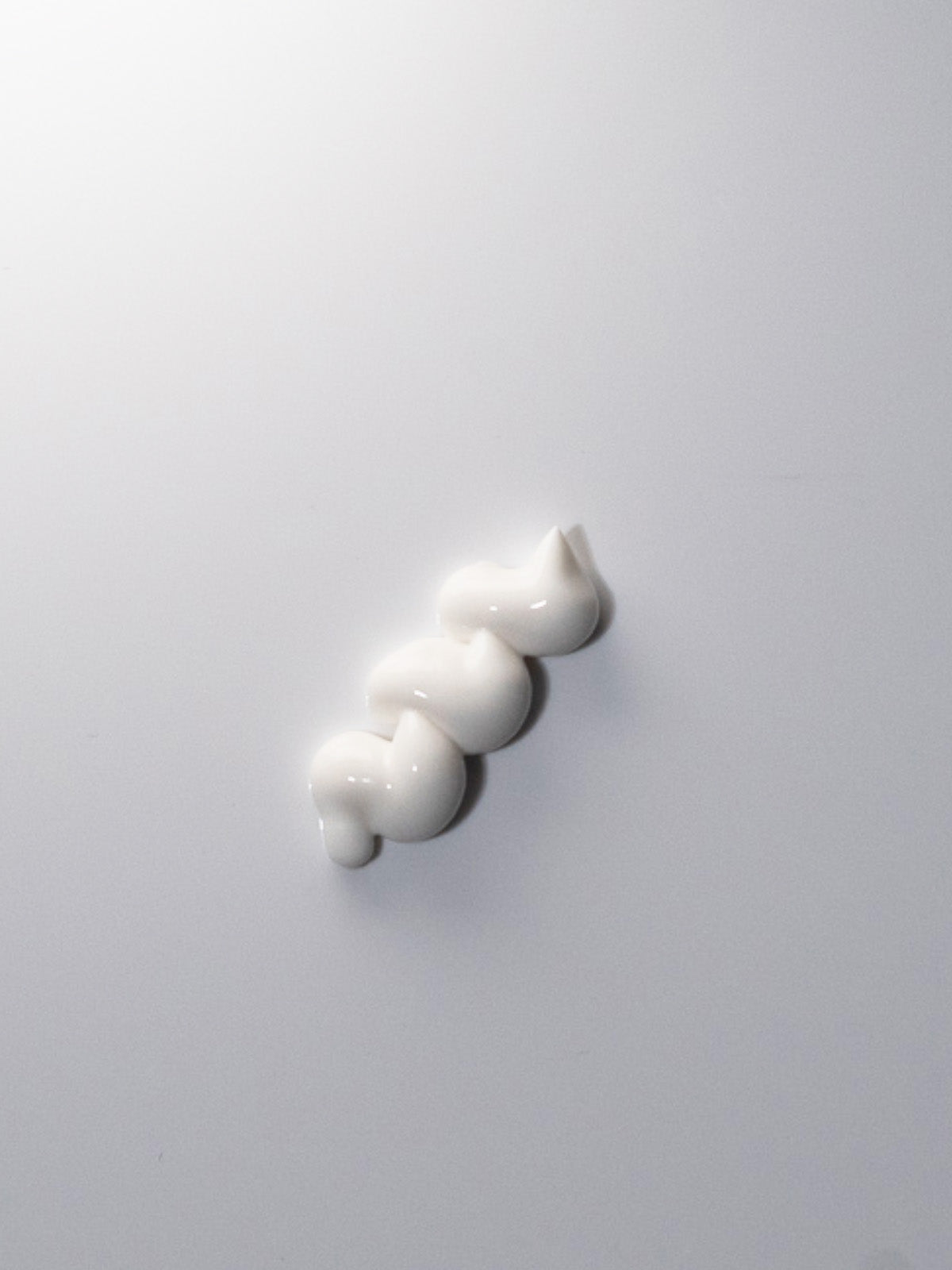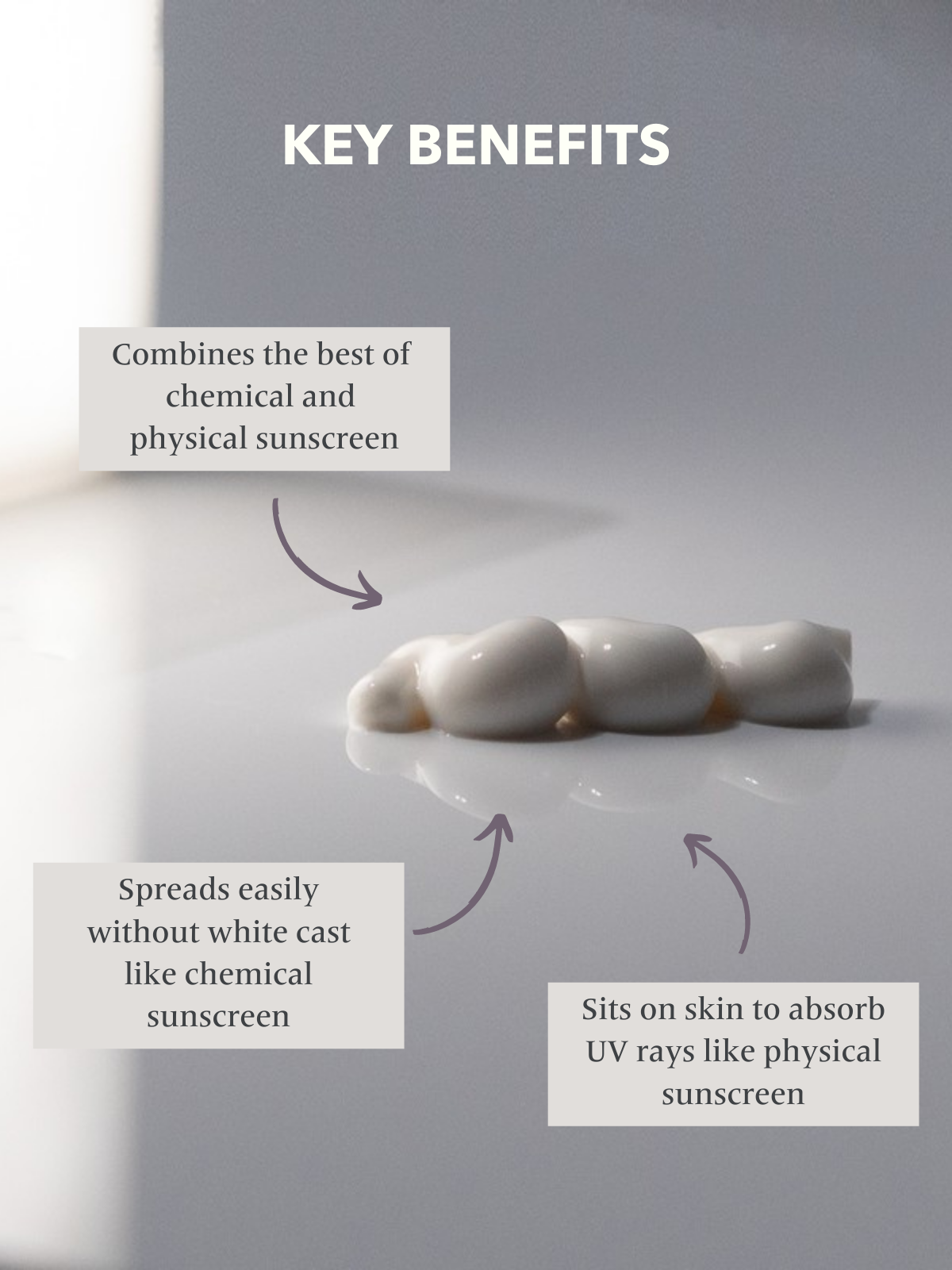 Protection Cream
Sale price

$65.99
Regular price
(/)
Antioxidant-rich, brightening cream using patented UV Pearls, protects the skin against key causes of aging: UV rays, weather and elements, dehydration and lack of collagen. 
3 LEVEL PROTECTION AGAINST UV RAYS
UV Pearls reflect UV rays to protect the skin. A microcapsulated filter consisting of a unique combination of chemical and physical sun blocking agents reflect damaging free radicals from UV rays and environmental aggregations, without penetrating and irritating skin. 


Patented 200x concentrated Indian Gooseberries, EmblicaTM, protect the skin against free radical damage caused by UV rays. And it helps boost collagen production, making the skin look firmer while helping makeup stay longer.  


Bisabolol soothes the irritation caused by UV rays. And as an anti-inflammatory agent, Bisabolol helps calm inflamed skin while brightening the skin.


A mixture of hydrating ingredients protect skin's natural moisture barrier. Hyaluronic acid, panthenol and vitamin E from Grape Seed Oil and Certified Organic Jojoba Oil hydrate and strengthen the skin's natural moisture barrier. 
EmblicaTM
The patented 200 x concentrated Indian Gooseberries, Emblica, offers not ONE layer but MULTILAYER of cascading antioxidants to offer stable and long-lasting production against Reactive Oxygen Species (free radicals) that age our skin

Natural Bisabolol from Candeia Essential Oil
Soothing, anti-inflammatory ingredient 

Certified Organic Jojoba Oil
Moisturizes the skin while controlling excessive production of oil because it is close to the sebum our skin produces naturally
Aqua (Water), Simmondsia Chinensis (Jojoba) Seed Oil*, Octocrylene, Zinc Oxide, Ethylhexyl Methoxycinnamate, Vitis Vinifera (Grape) Seed Oil, Ethylhexyl Salicylate, Panthenol, Glycerin, Butyl Methoxydi-benzoylmethane, Bisabolol**, Sodium Polyacrylate, Caprylyl Glycol, Hyaluronic Acid, Phyllanthus Emblica Fruit Extract, Allantoin

* Certified Organic
** Derived from Candeia Essential Oil
Apply to face and neck just before putting on make-up. 

* For daytime use

Our Recommendation
Protection Cream
Sale price

$65.99
Regular price
Choose options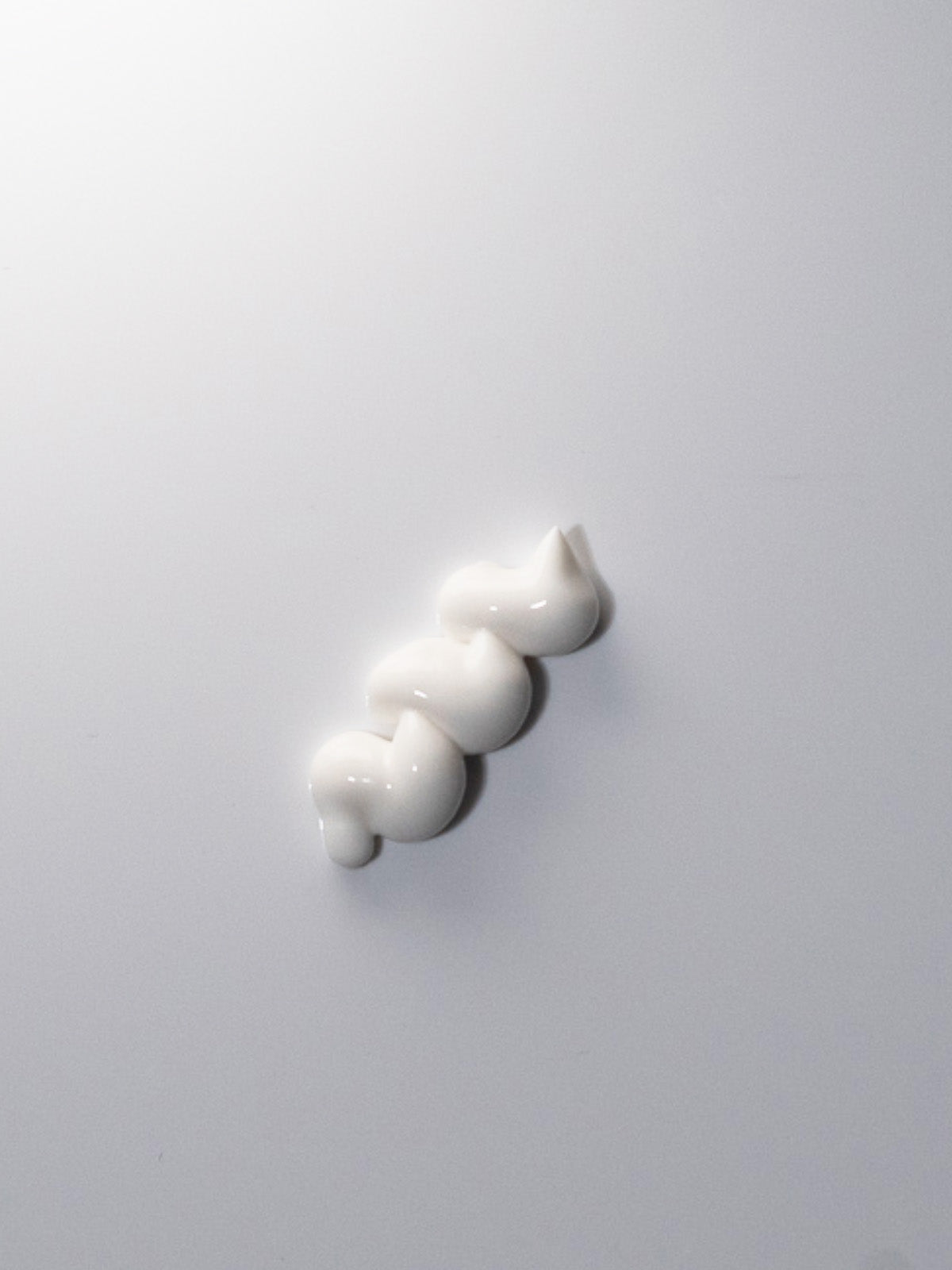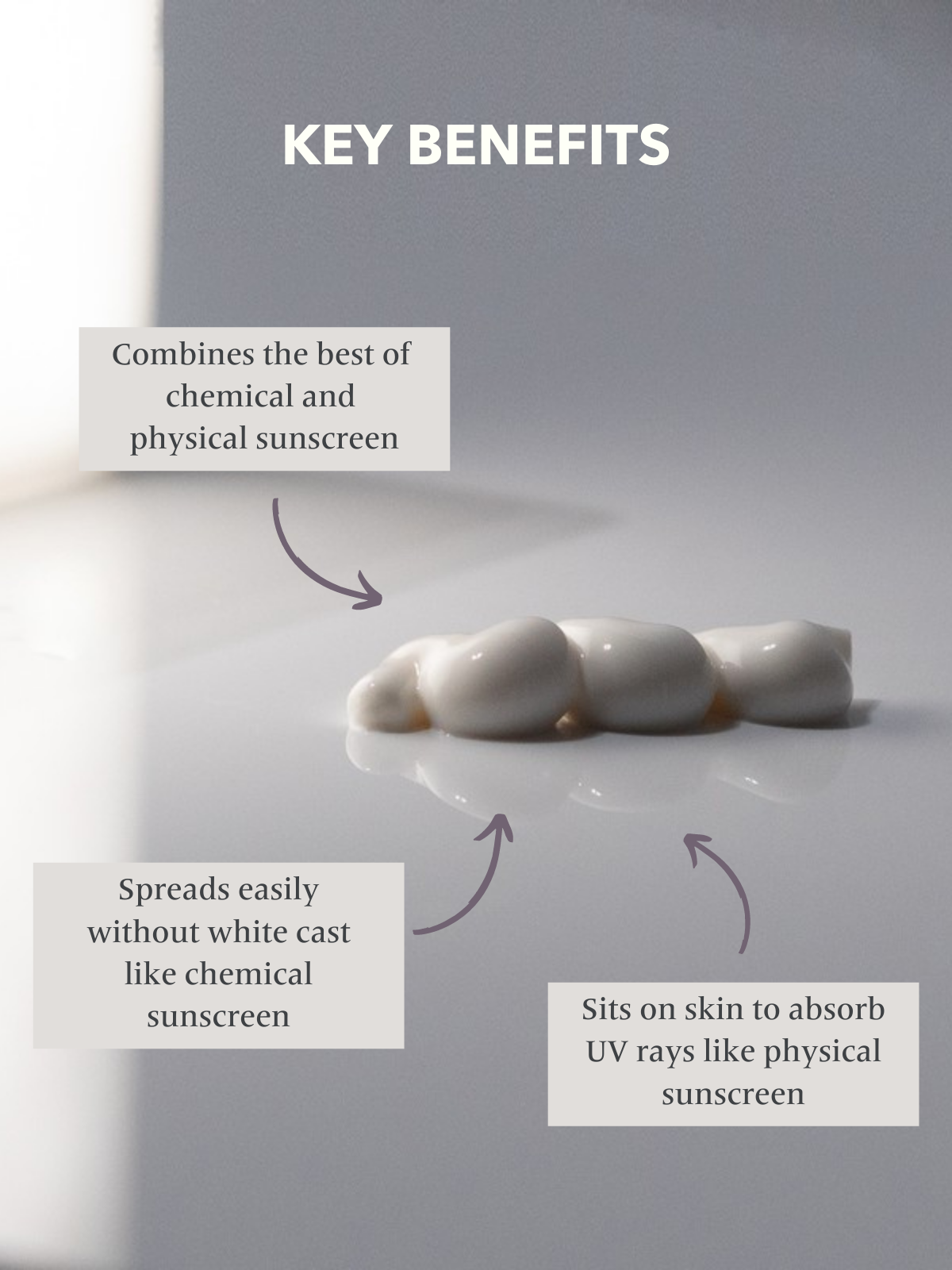 dry, dehydrated skin
Hyaluronic acid hydrates, panthenol heals skin barrier while jojoba and grapeseed oil lock in moisture.
weather protection
With unique, patented UV Pearls, it glides on smoothly without white cast while moisturizing and brightening the skin. Does not irritate the skin
dull skin
Ascorbic acid and EmblicaTM, rich in Vitamin C, brighthen dull skin and boost UV protection with its strong antioxidant power.
Frequently Asked Questions
We use both physical and chemical sunscreen agents! The main sunscreen agent we use is called UV Pearls, which combines the best of both physical and chemical sunscreens. Also known as Sunglasses for the Skin, UV Pearls encapsulate chemical sunscreen agents to prevent absorption into the skin. 

No concern about skin irritation

UV Pearls sit on the skin just like physical sunscreen, rather than getting absorbed into the skin, to absorb UV rays and dissipate them as heat, just like chemical sunscreen. And because of this encapsulation, chemical sunscreen does not come in contact with the skin, eliminating concerns about skin irritation. 

Effective for longer

Typically, chemical sunscreen degrades under the direct sunlight. Thanks to encapsulation, chemical sunscreen in the UV Pearls do not degrade as fast, making it effective for longer. 

Superb texture without white cast

Just like a chemical sunscreen, UV Pearls offer superb texture and spreadability with no white cast. 
Because Protection Cream is also an anti-aging, moisturizing cream, you do not need to apply a separate Essence or Serum underneath, especially in summer. If you have extremely dry skin, you can pair it with our All-in-One Essence, Vitamin C Serum, or Skin Firming Concentrate. 

If you have combination or oily skin, you can use it alone.

If your skin is dehydrated but not dry and you want a silky finish, you can pair it with All-in-One Essence Oil-Free.
No, it doesn't.

Protection Cream uses both chemical sunscreens and physical sunscreens, but it does not contain Oxybenzone and Octinoxate.

The chemical sunscreens used in the formulation of Protection Cream use a special technology known as "encapsulation," nicknamed "Sunglasses for the skin." This technology basically "encapsulates" chemical sunscreens in non-irritating pearls. The benefits of this technology is:

The chemical sunscreens do not come in contact with the skin, eliminating the concern about potential skin irritation. 
The technology makes chemical sunscreen, which tends to degrade faster in direct sunlight, more stable, making it more effective for a longer period of time.
Unlike pure physical sunscreen, it does not have white cast and spreads easily.
Because we do not use any artificial fragrances to mask the scent given off by ingredients used in the formulation, you might smell that familiar scent of sunscreen products.