Cleansing Duo Set
Sale price

$54.00
Regular price

$64.00
(/)
Whether you have dry, sensitive, oily, mature skin, it all begins with cleansing the right way, with our Cleansing Duo Set. 
Includes:
Exfoliating Cleansing Cream is a gentle 2-in-1 exfoliating makeup remover for everyday use that moisturizes while removing makeup.
Mild Face Cleanser is a low-foam, pH-balanced cleanser for everyday use that does not dry out the skin and soothes the skin while cleansing. 
Gentle enough for everyday exfoliation: Biodegradable, plastic-free jojoba beads remove dead skin cells, speeding up skin renewal.
Removes makeup without drying out: Certified organic jojoba oil and grape seed oil effectively remove makeup while Vitamin E moisturizes the skin.
Does not dry out the skin after cleansing: Using a mild plant-based sulfate, coco glucoside, this product does not strip the skin of its natural moisture barrier, leaving the skin feeling refreshed but not dry. Perfect for sensitive skin
Soothes skin: A blend of natural bisabolol and Certified Aloe Juice soothes the skin irritated by environmental toxins. 
Protects the skin's natural acid barrier: Being pH-balanced, this product protects the skin's natural acid barrier that keeps infection away and prevents moisture loss.
Aqua (Water), Grape (Vitis Vinifera) Seed Oil, Jojoba (Simmondsia Chinensis) Seed Oil*, Avocado (Persea Gratissima) Oil, Glycerin, Glyceryl Stearate, Jojoba Esters, Sodium Polyacrylate, Hydroxyethyl Cellulose, Caprylyl Glycol, Bisabolol, Allantoin, Sodium Stearoyl Glutamate, Lavandula Angustifolia (Lavender) Oil


* Certified Organic

Aqua (Water), Palm Kernel / Coco Glucoside, Glycerin, Sodium Polyacrylate, Caprylyl Glycol, Bisabolol, Aloe Barbadensis Leaf Juice*, Lavandula Angustifolia (Lavender) Oil


* Certified Organic
Morning

Lather Mild Face Cleanser between palms with lukewarm water and then massage gently over wet skin. Then remove with lukewarm water. 

Evening

Without wetting the face, massage Exfoliating Cleansing Cream into the face in a circular motion to remove makeup and remove with lukewarm water. Then follow with Mild Face Cleanser to remove residue. 

For stronger exfoliation, remove with cotton pads instead of lukewarm water.

Our Recommendation:

For more lather: Use with a soap mesh or soap sponge. It'll be easier to make foam. (Read this blog on how to create more foam with Mild Face Cleanser.)
Cleansing Duo Set
Sale price

$54.00
Regular price

$64.00
Choose options
simple skincare
Specifically formulated to replace toner, serum, and moisturizer for a simple, minimalist skin routine.
Mature, aging skin
Vitamin C boosts production of collagen and protects skin from free radical damage for youthful skin.
dry, dehydrated
Hyaluronic acid hydrates, panthenol heals skin barrier while jojoba and grapeseed oil lock in moisture.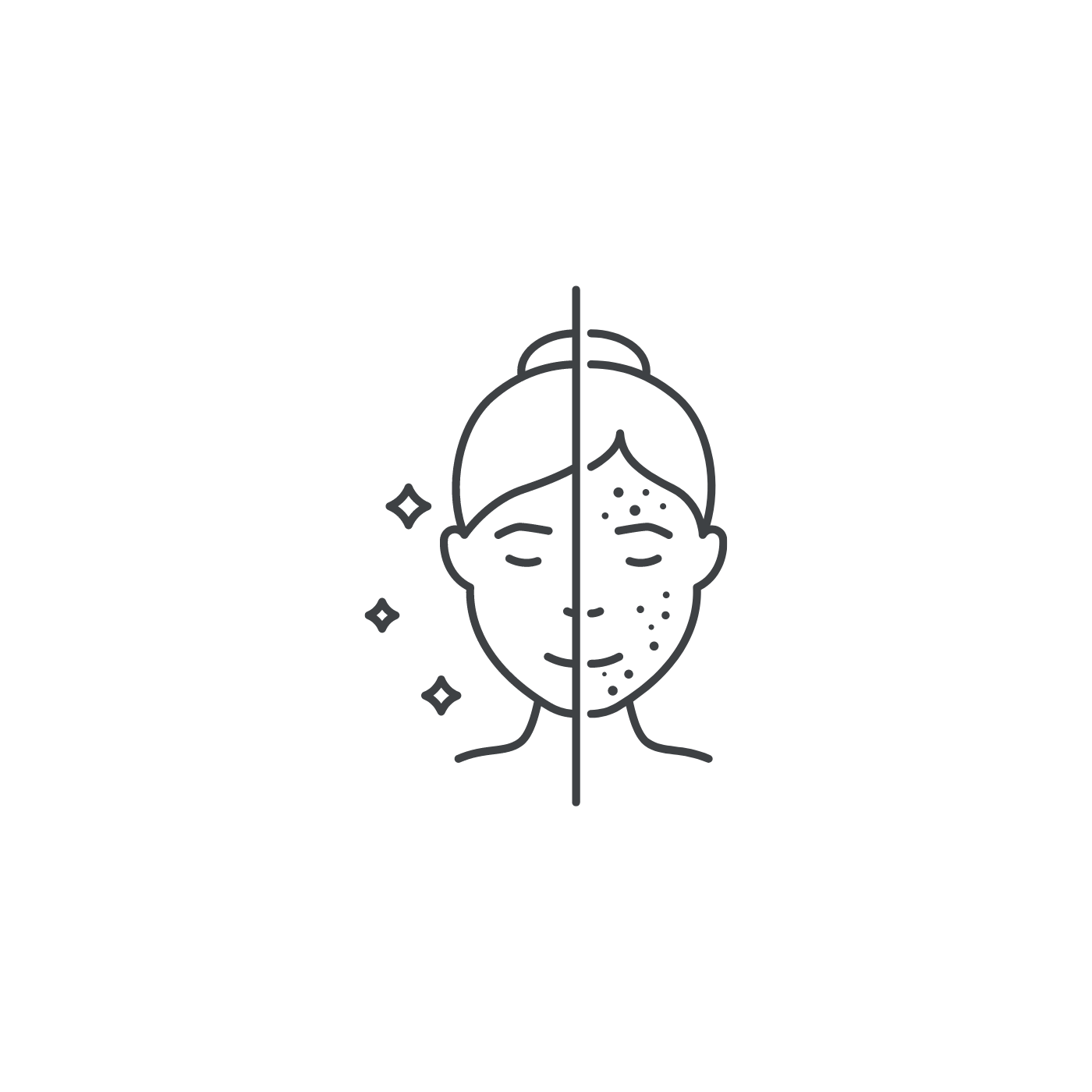 dull skin with hyperpigment
Ascorbic acid and EmblicaTM, rich in Vitamin C, brighthen dull skin and hyperpigment.
Frequently Asked Questions
All DrLOUIE products are safe for people with sensitive skin to use.

However, we use highly functional active ingredients. This means that you'll see results, but if you are allergic, then you may react to certain ingredients.

That is why we strongly recommend you do a patch test before using it on your face so that you'll know whether you are allergic or react to certain ingredients in our products.
All three of them contain similar ingredients for the same effective anti-aging and brightening benefits.

However, they differ in the percentage of ingredients used to emphasize different functions. 

All-in-One Essence Original is for people with dry skin and focuses more on anti-aging and wrinkles. 

All-in-One Essence Light is for people with combination skin and focuses more on tightening pores. 

All-in-One Essence Oil-free is for those with semi-dry to combination skin who want a non-oily finish.

But just because it's oil-free, it doesn't mean it's not as moisturizing. It's perfect for women and men to use during summertime.