NEW
THINNING HAIR CARE SET ON SALE!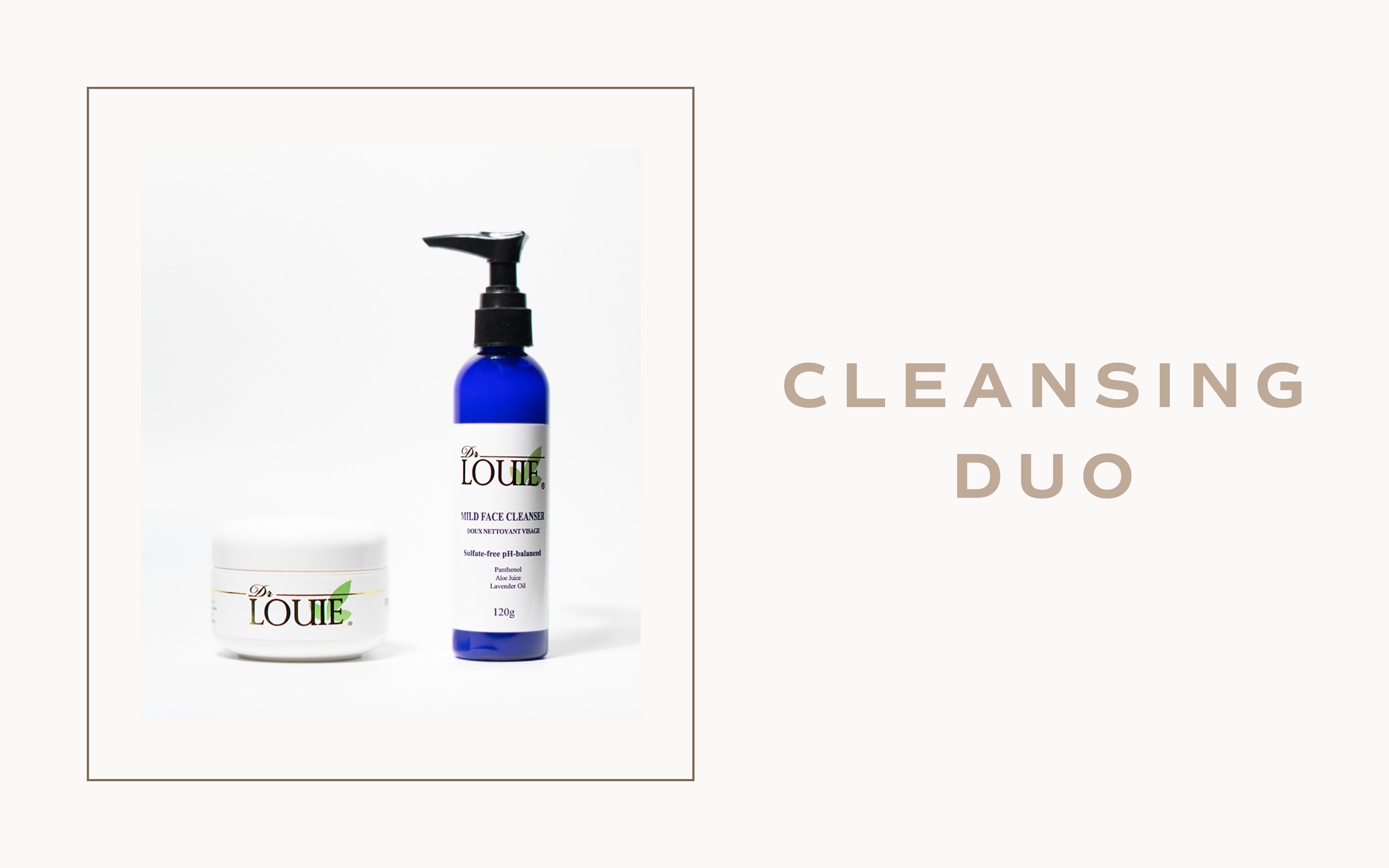 REGULAR PRICE at $63.98
NOW AT $53.99
anti-aging skincare simplified
Formulated with simple and carefully-selected clean ingredients
to streamline anti-aging skincare routine while delivering
the results you can see.
THE ONLY PRODUCT I USE
"I have very dry skin and getting age spots. I started using All in One a few years ago and noticed my skin got firmer, and age spots were less noticeable. I recommended this product to several friends already! It's a bit pricey but worth it since you're not using a ton of other products with it!"
IF YOU LOVE THE OUTDOORS!
This past summer I started using Dr. Louie Protection cream. As I'm in the outdoors biking everyday in the warm weather and skiing in the winter. BothActivities are veryhard on the skin. A most noticeable improvement in my skin.I love this product.
A VERY PLEASANT SURPRISE
"I have used other vitamin C serums and they made my skin red, itchy and gave me hives. I used Dr. Louie's serum twice per day from the beginning and I got glowing, hydrated skin.I will definitely recommend."
All-in-One Eye Cream
GREAT EYE CREAM
"The Revitalizing All-in One Eye Cream makes my under eyes so soft. They are usually dry and flakey but once I started using a sample of this cream the dryness improved so much. I have now purchased the full size.Thanks for making such great products!"
DEFINITELY RECOMMEND
I've been struggling with hair loss for a while now and have tried a few different shampoos with no luck. But since switching to this hair loss shampoo, I've seen a significant improvement in the thickness and overall health of my hair. While it's still too early to tell how much my hair loss will be reduced in the long term, I'm hopeful that this shampoo will continue to work wonders. Highly recommend giving it a try!
Healthy skin takes time.
Years of research and testing have gone into creating our skin and haircare line. Our ingredients are carefully selected from nature and science and meticulously formulated to give you results without scary side effects.
"INSPIRED BY NATURE, BACKED BY SCIENCE" is our motto.
And we are so confident in our products that we have 30-DAY MONEY-BACK GUARANTEE for all products purchased on our website.
WHO WE ARE
DrLOUIE is a local brand, based in Mississauga, founded in 2005 by a chemist of 30+ years.
Since the beginning, our focus has been and will be to formulate products that could slowly yet effectively benefit the skin while simplifying anti-aging skincare routine.
RESEARCH
ANTI-AGING SKINCARE LAB
Since the beginning, our lab has been dedicated to finding ways to help delay skin aging. DrLOUIE has not only helped the wife of the founder, Dr. Louie Kim, but also many others concerned with skin aging, whether in their 30s or 70s, feel confident in their skin. 
Our focus is to create a product that we can proudly recommend to our family: a product that can help delay skin aging for a long time without side effects.
And all of our products are produced in-house at our own lab by Dr. Kim and his dedicated team, ensuring highest quality in every batch.
SAFETY
SKIN-FRIENDLY FORMULA & INGREDIENTS
DrLOUIE products ensure that the skin's ability to heal itself is maximized while maintaining its natural moisture barrier so that the skin can return to its healthy state. 
We carefully selected active ingredients that are safe yet potent, which come together to create a synergy. 
And based on this interaction of ingredients, we created a safe, innovative preservation system that does not disrupt our skin's barrier, called Self-Preservation System. 
LEARN MORE
EXPERTISE
30+ YRS IN SKINCARE INDUSTRY
Dr. Kim has more than 30 years of experience in formulating skin, body, and haircare products. 
He's worked with both established skincare companies as well as smaller startups, creating unique formulas for anti-rosacea creams to dandruff shampoos and a number of baby products.
ABOUT THE FOUNDER