DrLOUIE was born out of a great love story: the founder Dr. Louie was simply concerned about his wife losing confidence in herself as her skin began to age. With 30 years of experience in skin and personal care products, Dr. Louie decided to use his knowledge of formulation and ingredients to make a simple but effective anti-aging product that his wife can use for a long time, without any side effects. That was the humble, beautiful beginning of DrLOUIE Skin and Hair Care.
"Anti-Aging" Research Lab for skin
Since our brand was launched in 2005, our lab has been dedicated to finding ways to help delay skin aging. Since our launch, DrLOUIE has not only helped the wife of the founder, Dr. Louie, but also many others concerned with skin aging, whether in their 30s or 70s, feel confident in their skin. That is why our focus is not to formulate a product that would show results at the expense of the customer's skin, but rather to create a product that we can proudly recommend to our family: a product that can help delay skin aging for a long time without side effects.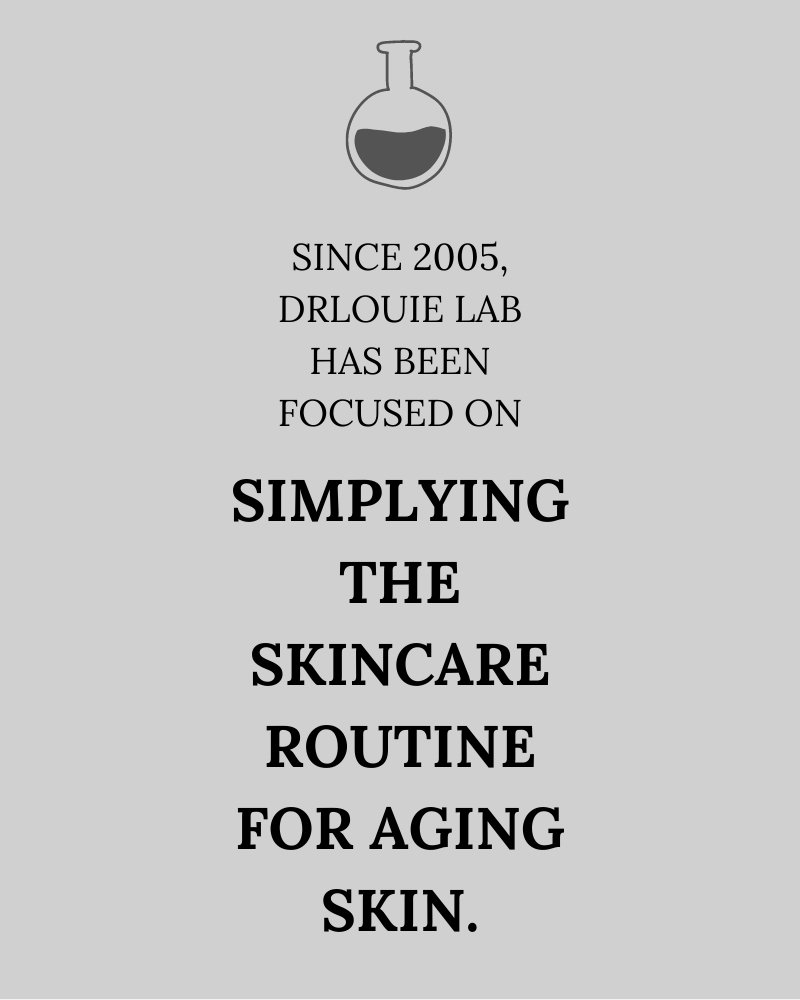 Skin-Friendly Ingredients & Formula
DrLOUIE products ensure that the skin's ability to heal itself is maximized without disturbing its natural moisture barrier so that the skin can return to its healthy state. That is why we created a special preservation system, called the Self-Preservation System, that does not require any chemical preservatives. At the same time, we developed a formula with potent yet safe active ingredients that interact with each other safely and create a synergy.
Customers are Our Family Mentality
We believe that treating our customers as our family is crucial. This means that rather than working to sell as many products as possible to as many customers as possible, we value the time we spend with each of our customers to ensure that we not only ensure their satisfaction but also give them a memorable customer service experience.