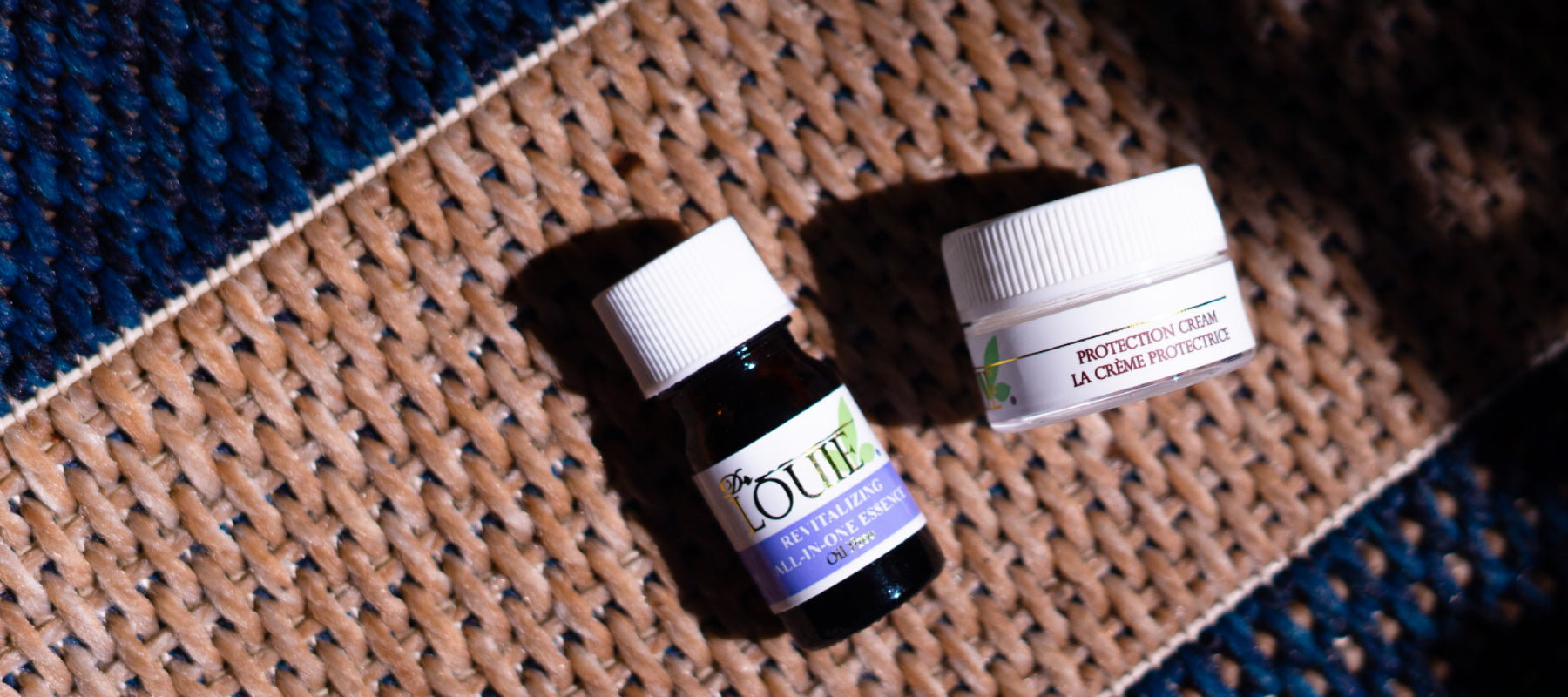 Q&As about Protection Cream [Part 2]
Here's Part 2 of FAQs about Protection Cream!
DOES PROTECTION CREAM CONTAIN OXYBENZONE AND OCTINOXATE, CHEMICAL SUNSCREENS KNOWN TO DAMAGE CORAL REEFS?
No, it doesn't. Protection Cream uses both chemical sunscreens and physical sunscreens, but it does not contain Oxybenzone and Octinoxate. The chemical sunscreens used in the formulation of Protection Cream use a special technology known as "encapsulation," nicknamed "Sunglasses for the skin." This technology basically "encapsulates" chemical sunscreens in non-irritating pearls. The benefits of this technology is:
The chemical sunscreens do not come in contact with the skin, eliminating the concern about potential skin irritation. 

The technology makes chemical sunscreen, which tends to degrade faster in direct sunlight, more stable, making it more effective for a longer period of time.

Unlike pure physical sunscreen, it does not have white cast and spreads easily.

CAN I USE PROTECTION CREAM FOR OUTDOOR ACTIVITIES WHERE I WOULD BE SWEATING?
Yes, you can! You don't have to worry about getting white streaks. But do not apply on eye lids if you sweat profusely.
CAN CHILDREN USE PROTECTION CREAM?
It's a tricky question. But because Protection Cream contains highly-functional ingredients like EmblicaTM in a high concentration, which are used as antioxidants to boost sun protection of the product, something more simple that only functions as a sunscreen would be more suitable for children.
DOES IT HAVE ANY FRAGRANCE?
Because we do not use any artificial fragrances to mask the scent given off by ingredients used in the formulation, you might smell that familiar scent of sunscreen products. 
SPECIAL TIPS!
One way I'd like to use Protection Cream all season is to mix Protection Cream with foundation to make it a tinted moisturizer with SPF with light coverage. 
If you have matte foundation that you don't like using, mixing it with Protection Cream will make it hydrating and moisturizing. 
If you have a foundation with strong coverage and you'd like to make it a bit sheer, mix it with Protection Cream! 
As a general rule of thumb, the ratio I use is 1 (Protection Cream):1 (Foundation) or 1:2.
If you have any questions about Protection Cream, please feel free to reach out at info@drlouie.ca or start a live chat on our website www.drlouie.ca. 
All about Protection Cream Part 1
Are you already using Protection Cream but still have questions about it? Or are you wondering whether you should try Protection Cream? Here are some of the most frequently asked questions about Pr...
Read more