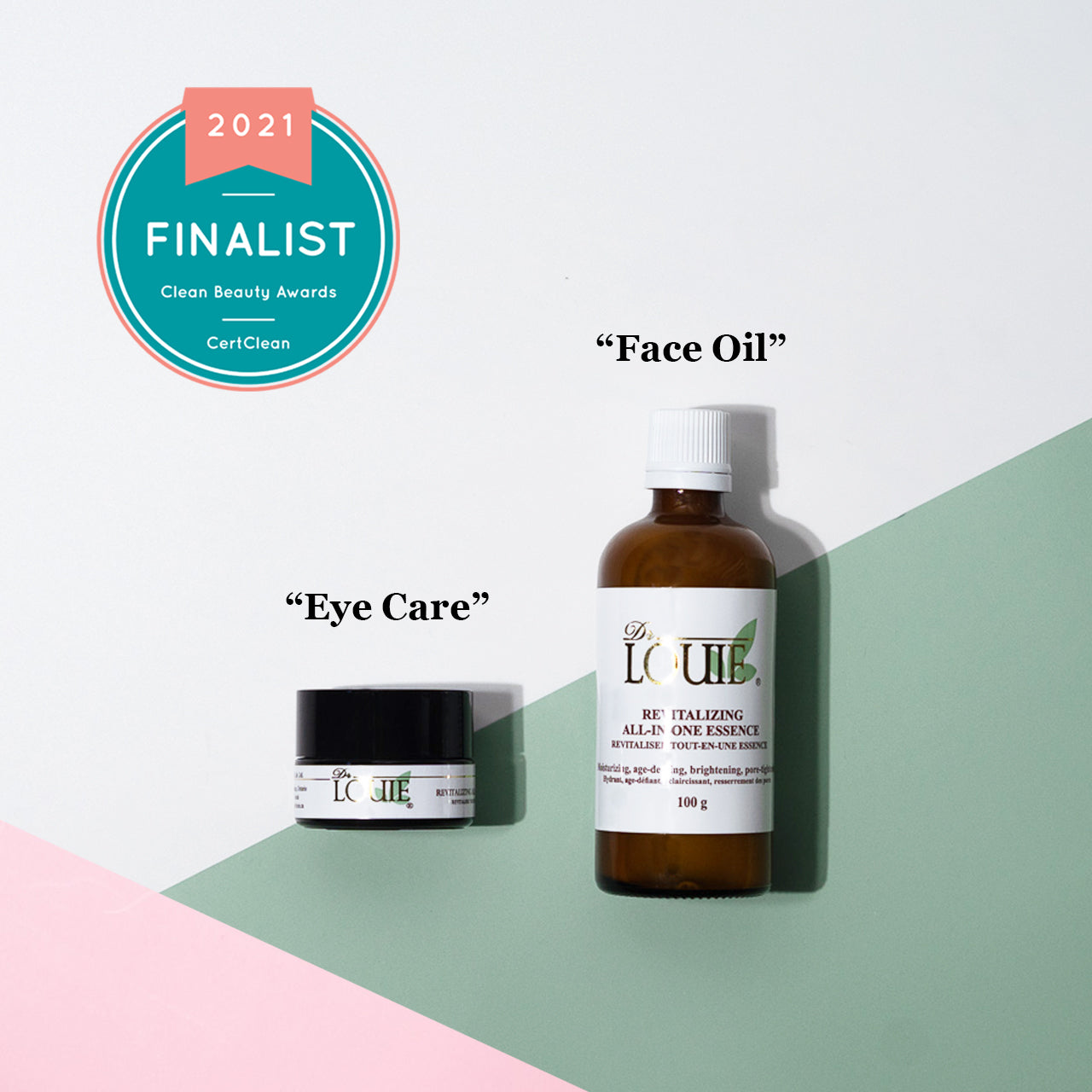 [Announcement] The 6th Clean Beauty Awards by CertClean
We have great news to share with all of you!
Our signature product All-in-One Essence for Dry Skin and All-in-One Eye Cream have been selected as finalists in their respective categories for the 6th Clean Beauty Awards! 
The annual Clean Beauty Awards recognizes the best performing beauty and personal care products, manufactured without the use of known harmful chemicals, from across the globe. 
All-in-One Essence and All-in-One Eye Cream were evaluated and ranked based on product performance by an eminent judging panel of green beauty influencers and advocates and were determined that they are in the Top 10 Finalists in the specified product category. 
Formulated for those who do not want to spend time and money to layer on different products for an effective anti-aging care, All-in-One Essence offers all the benefits that you can enjoy from a toner, serum, and moisturizer in just one bottle. 
After a year of stability test, patch test, and panel test, DrLOUIE developed this ultimate anti-aging time-saver to minimize a complex anti-aging skincare routine, which often involves 4-8 steps, but still enjoy anti-aging benefits without compromising our skin's natural moisture barrier. 
And it is multivitamin essence, with Vitamins C, E, B2, B5, and hyaluronic acid, which are necessary for healthy-looking skin, whether for young or mature skin. 
We carefully choose ingredients that are clean and formulate them to work together safely but effectively. And in doing so, our All-in-One Essence maximizes the skin's natural ability to heal itself while delivering anti-aging benefits to the skin. 
All-in-One Eye Cream, as the name implies, is formulated to address multiple concerns: puffy under eyes, dark circles, and dehydrated eye areas. 
Effective yet gentle, All-in-One Eye Cream hydrates, lifts, and depuffs sensitive eye areas. Alpha Bisabolol and Vitamin K from Avocado Oil work in synergy to depuff and brighten the under eye areas while innovative biotechnology known as Matrixyl 3000 lifts and reduces the look of crow's feet. 
All-in-One Essence and All-in-One Eye Cream are also certified by CertClean, North America's leading certification for skincare. 
CertClean is a certification for products that are free from ingredients that have been recognized to cause harm to human health, which include 1400+ banned ingredients on the list!
What this means is that when you use our products, you can be rest assured that our products are free from potentially harmful ingredients that are known as carcinogens or endocrine disruptors. 
Stay tuned for more news on the CertClean Beauty Awards!
And if you have not yet signed up for our newsletter,
please do so
for great tips and news.