All-in-One Essence and Eye Cream Announced as top-performing Face Cream and Eye Crea in 2022 Clean Beauty Awards
We have great news and an amazing event that we want to share with you!
It was mentioned briefly in one of the previous blog posts, but here's the full detail of the news and the event!
Our signature product All-in-One Essence for Dry Skin has been named a Face Cream Top 3 in CertClean's 7th annual Clean Beauty Awards. 
AND our All-in-One Eye Cream has been named an Eye Care Finalist!
This is the second time that All-in-One Essence for Dry Skin and All-in-One Eye Cream were awarded by Clean Beauty Award. 
The esteemed Clean Beauty Awards were created to acknowledge and reward superior beauty and personal care products formulated without the use of harmful chemicals by trailblazers in the clean beauty market.
All-in-One Essence and All-in-One Eye Cream were evaluated and ranked among more than 450 best-selling, clean beauty products, based on product performance by an eminent international judging panel of 146 green beauty specialists and were named Top 3 and Finalist, respectively. 
2022 Judges' Feedback on All-in-One Essence for Dry Skin
I love that this product tightened my pores and refreshed my skin and didn't leave my skin reacting with acne. When my skin feels like it has too much of anything in it it feels clogged and breaks out. This liquidy consistency was more like a serum that was really good for my skin personally.
 NANCY, 2022 judge
loved this product the fact that it absorbed quickly into the skin. Loved its ingredients and the simple eco packaging
 janice, 2022 judge
2022 Judges' Feedback on All-in-One Eye Cream
This cream definitely works for waking up morning eyes! You can feel the coolness and it absorbs superrrr nicely. I didn't see much change with dark circle reduction though but I'm sure with continued use I will.
 Alex Marie, 2022 judge
A very rich and fast absorbing eye cream. Most mornings I wake up with very puffy eyes and I noticed a huge difference when using this eye cream!
 Samantha, 2022 judge
A beautifully simple eye cream. Effective, yet gentle. Great ingredients, no fragrance, and can be used day or night. This one is my favorite from all the other eye creams I tried.
 Lorece, 2022 judge
About All-in-One Essence for Dry Skin
Formulated for those who do not want to spend time and money to layer on different products for an effective anti-aging care, All-in-One Essence offers all the benefits that you can enjoy from a toner, serum, and moisturizer in just one bottle. 
After a year of stability test, patch test, and panel test, DrLOUIE developed this ultimate anti-aging time-saver to minimize a complex anti-aging skincare routine, which often involves 4-8 steps, but still enjoy anti-aging benefits without compromising our skin's natural moisture barrier. 
And it is multivitamin essence, with Vitamins C, E, B2, B5, and hyaluronic acid, which are necessary for healthy-looking skin, whether for young or mature skin. 
We carefully choose ingredients that are clean and formulate them to work together safely but effectively. And in doing so, our All-in-One Essence maximizes the skin's natural ability to heal itself while delivering anti-aging benefits to the skin. 
All-in-One Eye Cream, as the name implies, is formulated to address multiple concerns: puffy under eyes, dark circles, and dehydrated eye areas. 
Effective yet gentle, All-in-One Eye Cream hydrates, lifts, and depuffs sensitive eye areas. Alpha Bisabolol and Vitamin K from Avocado Oil work in synergy to depuff and brighten the under eye areas while innovative biotechnology known as Matrixyl 3000 lifts and reduces the look of crow's feet. 
All-in-One Essence and All-in-One Eye Cream are also certified by CertClean, North America's leading certification for skincare. 
CertClean is a certification for products that are free from ingredients that have been recognized to cause harm to human health, which include 1400+ banned ingredients on the list!
What this means is that when you use our products, you can be rest assured that our products are free from potentially harmful ingredients that are known as carcinogens or endocrine disruptors. 
CLEAN BEAUTY AWARD EVENT
To celebrate this great achievement TWO YEARS IN A ROW, we're holding a 3-DAY ONLY event from Wednesday, Aug 24 to Friday, Aug 28. 
ENJOY 15% OFF on the purchase of All-in-One Eye Cream with the purchase of 50g of All-in-One Essence for Dry Skin!
CODE: CLEANBEAUTY
You can type in the code above at checkout. Remember, this 3-DAY event end at midnight on Friday, Aug 28! 
About CertClean
CertClean is North America´s leading certification for safer skincare. CertClean screens beauty and personal care product labels formulated without the use of potentially harmful ingredients, making buying beauty products easier and healthier for consumers. With over 2000 products CertClean certified, beauty and personal care lovers can be confident with their purchases by seeking out the CertClean label. For more information visit certclean.com and follow CertClean on Facebook and Instagram @CertClean.
About Clean Beauty Awards
Established in 2015, the Clean Beauty Awards is the leading awards program honouring excellence in clean beauty and personal care products within the following 24 categories: lipstick, lip care, eye care, mascara, eyeliner, eye colour, nail care, odour care, perfume, beard care, hand sanitizer, body wash, body scrub, body care, sun care, hair wash, hair treatment, face cream, face serum, face oil, toner/mist, face mask, face scrub and face wash. The 7th annual Clean Beauty Awards received 455 entries from Canada, the US, Australia and throughout Europe.
For more exclusive content on these winners visit cleanbeautyawards.com.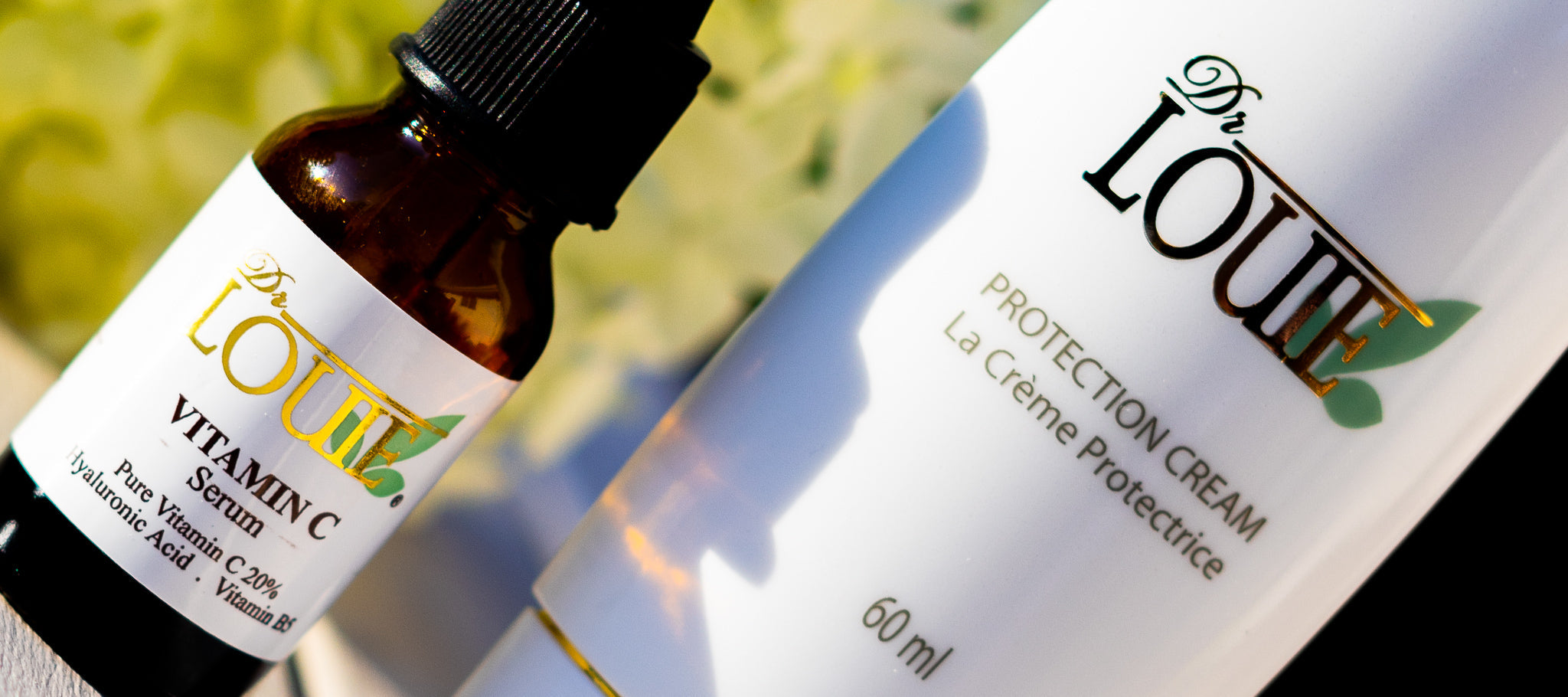 4 RIGHT WAYS of Applying Sunscreen
Most of us apply sunscreen before we head out in the morning. And of course, wearing sunscreen is important all year round. But did you know that there is a RIGHT WAY to wear sunscreen? Click to fi...
Read more
There are several factors that contribute to the rate at which our hair falls and grows: our diet, overall health, and lifestyle, to name a few. In today's posting, we're going to focus on the diet.
Read more